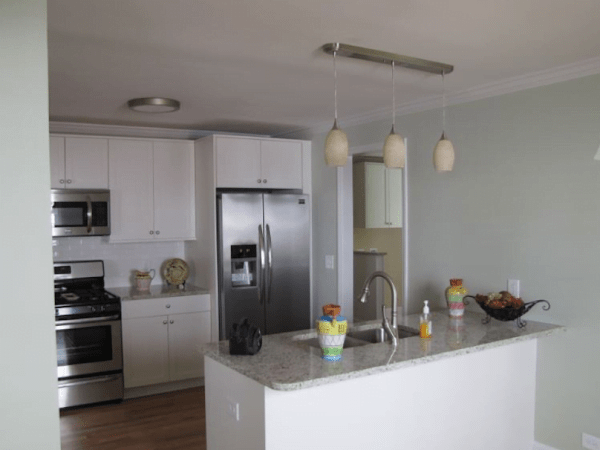 Are you ready to take your kitchen to the next level? Here are some exciting ideas for remodeling your kitchen and creating a space that reflects your personal style and enhances your cooking experience:
Open up the space: If you have a closed-off kitchen, consider removing walls or creating larger openings to connect it with adjacent rooms.
Focus on storage solutions: A well-organized kitchen can make a world of difference. Maximize your storage by incorporating custom cabinetry with built-in organizers, pull-out shelves, and drawer dividers.
Introduce a kitchen island: A kitchen island serves as a versatile focal point and provides additional workspace and storage.
Enhance the lighting: Good lighting is crucial for a functional kitchen. Incorporate a combination of ambient, task, and accent lighting to create the perfect atmosphere.
Embrace a design theme: Choose a design theme that reflects your personal style and ties in with the rest of your home.
Remember, a kitchen remodel is a significant investment, so take the time to plan and budget accordingly. Consult with professionals, gather inspiration from magazines and online resources, and most importantly, design a space that suits your needs and brings you joy every time you step into it.