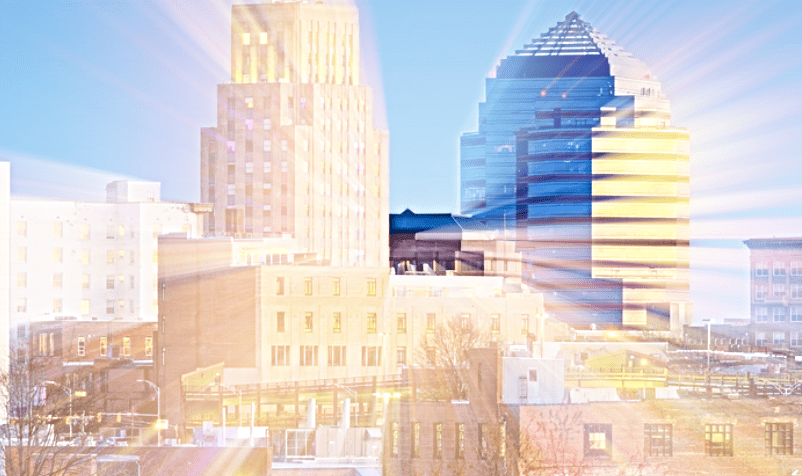 Getting to know the captivating city of Durham, North Carolina is amazing! Let's explore this city's vibrant culture, breathtaking parks, fascinating museums, and so much more. Get ready to immerse yourself in the charm of Durham, where history meets innovation, and every corner has a story to tell.
Our first stop on this exhilarating adventure is the lush and inviting Duke Forest. Spanning over 7,000 acres, this natural wonderland offers a peaceful retreat for hikers, birdwatchers, and nature enthusiasts alike. With its diverse ecosystems and miles of trails, Duke Forest is a haven for those seeking to reconnect with the great outdoors.
Prepare to be amazed at the Museum of Life and Science, where curiosity and wonder come to life. This interactive museum boasts hands-on exhibits, a butterfly conservatory, and even a dinosaur trail! From exploring the cosmos to getting up close with live animals, this museum is a captivating journey for visitors of all ages.
Get ready to step back in time at the Historic Stagville plantation, one of the largest antebellum plantation sites in North Carolina. Wander through the historical structures, like the Bennehan House and Horton Grove, and gain insight into the lives of enslaved people who lived and worked here. It's a powerful experience that sheds light on Durham's history.
As we make our way downtown, you'll be greeted by the lively streets of Brightleaf Square. This historic district boasts charming cobblestone streets, unique boutiques, and a wide array of dining options. Whether you're craving artisanal ice cream or savoring gourmet cuisine, Brightleaf Square has something to satisfy every palate.
No trip to Durham is complete without a visit to the world-renowned Nasher Museum of Art at Duke University. This architectural masterpiece houses an exquisite collection of contemporary and classical art. From thought-provoking exhibitions to engaging educational programs, the Nasher Museum is a testament to Durham's commitment to creativity and culture.
Hungry for more? Look no further than the Durham Food Hall. This culinary hotspot brings together a diverse range of local flavors under one roof. From Southern comfort food to international delights, you'll embark on a gastronomic journey that captures the essence of Durham's thriving food scene.
Our journey wouldn't be complete without a visit to the breathtaking Sarah P. Duke Gardens. These meticulously manicured gardens showcase a stunning array of flora, creating a picturesque setting that's perfect for a leisurely stroll or a peaceful moment of reflection.
Durham is a city that invites you to embrace its rich history, bask in its natural beauty, and celebrate its vibrant culture. We encourage you to explore every nook and cranny, engage with the locals, and create memories that will last a lifetime.