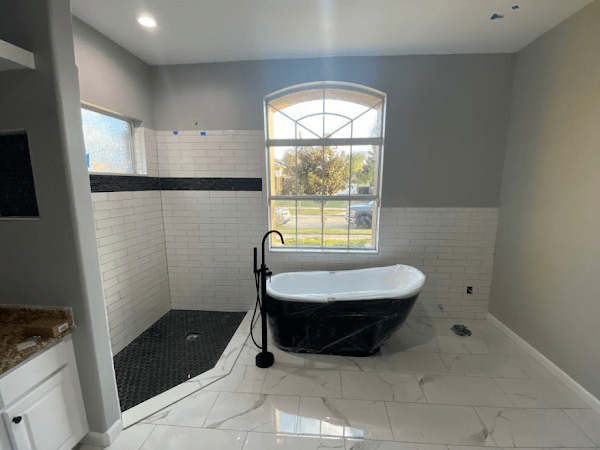 Transform Your Bathroom: Get a Quote on Bathroom Remodeling!
Is your bathroom stuck in a time warp? Are outdated fixtures and faded tiles making you cringe every time you step inside? It's time to give your bathroom the makeover it deserves and turn it into a rejuvenating oasis of relaxation! But where do you start? Look no further!
Getting a quote on bathroom remodeling is the first step towards achieving the bathroom of your dreams. Whether you're envisioning a sleek and modern design, a cozy and rustic retreat, or a luxurious spa-like escape, the possibilities are endless. So, why should you consider getting a quote?
🔨 Unlock the Potential: Your bathroom may have hidden potential that you're not even aware of. By consulting with a professional remodeling contractor, you can explore different layout options, innovative fixtures, and creative storage solutions that maximize your space and transform it into a functional and beautiful sanctuary.
💰 Budget with Confidence: A bathroom remodel doesn't have to break the bank. By obtaining a quote, you'll have a clear understanding of the costs involved and can plan your budget accordingly.
Enhance Your Home's Value: A beautifully remodeled bathroom can significantly increase the value of your home. Whether you're planning to sell in the near future or simply want to boost your property's appeal, investing in a bathroom remodel is a wise choice.
Turn your outdated space into a luxurious retreat that you'll be proud of.